Collaborate Ultra - How To Share PowerPoint Presentations Containing Custom Fonts
Date Published:
Mar 23,2017
Category:
Planned_First_Fix_Release:Collaborate; Product:Help_FAQs; Version:Ultra_Experience
Article No.:
000071113
Product: Collaborate - Ultra Experience
Document Type: User Documentation
Document Summary:
Collaborate with the Ultra experience does not support PowerPoint custom fonts.  This article will provide you with some workarounds if your .ppt/.pptx files contain custom fonts.
Workaround 1
- Save your .ppt/pptx file as a PDF, and share that PDF in your Collaborate with the Ultra experience session..
Workaround 2
- Embedding custom fonts in your presentation file. To save your presentation so that the fonts display and print correctly when you open the presentation, follow these steps.
    1.    In the Save As dialog box, click the Tools button:
    2.    Choose Save Options...: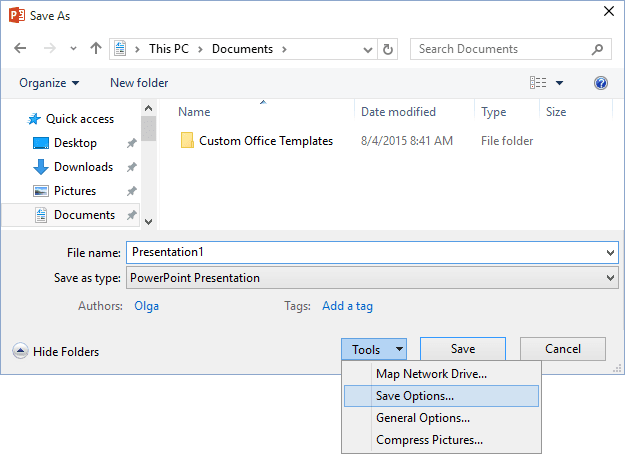 3.    Select the Embed Fonts in the File check box: